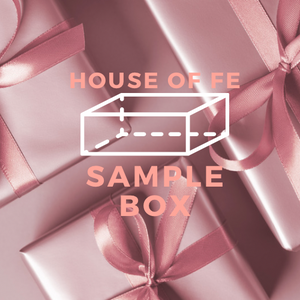 Sample Sale Box
The HOUSE OF FE Sample Sale Boxes are easily the most sought after boxes year after year. Why? - Because it's style at an unbeatable price & with this deal, you receive between 1-3 mystery items for less than the price of ONE!! 

Simply select whether you want 1 item or 3 items, select your size and we will do the rest.
Items you receive will be randomly chosen for you from a selection of best-sellers and never before seen samples. It could be a combination of tops, bottoms, dresses, or outerwear - the combinations are endless.